What immediately comes to mind when you think of Dubai? Are they tall skyscrapers, huge shopping malls and impressive hotel complexes? Yes, Dubai has all this opulent luxury, but there is also a less explored and edgy side to the city that many aren't aware of. Are you ready to visit unusual places in Dubai? Let's go!
Top 10 Unusual Places to Visit in Dubai
Why not escape the glitz and glamor on your summer holidays in Dubai? and get in touch with the locals? Discover these 10 unusual places in Dubai where the glamorous heart of the city beats silently:
1. Bur Dubai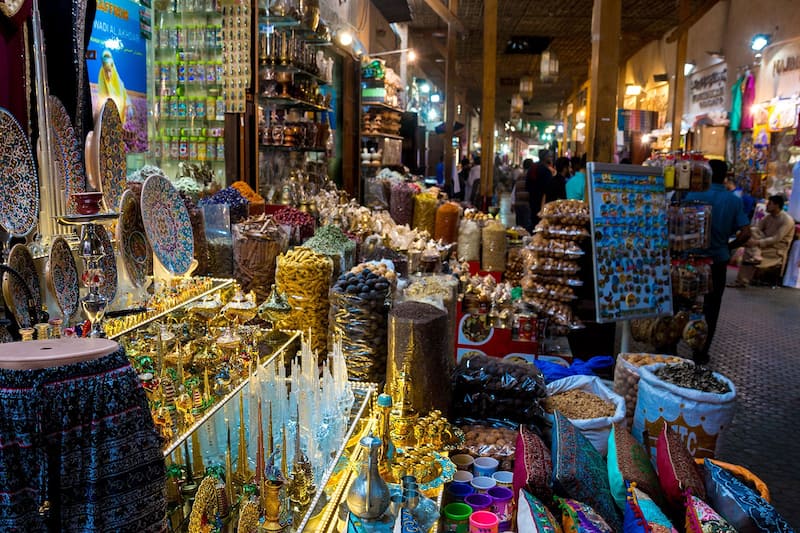 Bur Dubai, a historic center located on the western bank of Dubai Creek, is one of the oldest unusual places in Dubai. Take a closer look at the old traditional houses around you, built at least a century ago. The Dubai Museum, located in the ancient Al Fahidi Fort, is a must-see if you want to better understand the history of the United Arab Emirates. Bur Dubai is famous for its spice souks. Here you will find numerous stalls selling cinnamon, nutmeg, cloves, dried lavender, mace, saffron and other high-quality spices.
2. Al Bastakiya District
After enjoying the delights of Bur Dubai, visit the Al Bastakiya district, better known as Al Fahidi Historic District. You will enjoy walking through the cobblestone streets and admiring the old black coral houses. In Al Bastakiya you will find many galleries, cafes and shops selling souvenirs. Enjoy a local Arabic breakfast and strike up a conversation with one of the shopkeepers. This way, you will learn a lot about the life behind the glamor of Dubai during your Dubai holiday.
Read More: OVERNIGHT DESERT SAFARI DUBAI WITH PRIVATE TENT AND HOT BBQ DINNER
3. Al Nassma
The UAE produces various camel dairy products such as cheese, butter, chocolate, cakes, etc. Not all tourists know about camel milk chocolate and it is not sold in shopping centers. Anyway. On the contrary, it is a gastronomic offer available only in certain locations. The flavor of vanilla is close to the real flavor of milk. Buy chocolate for your friends at any Al Nassma kiosk in Dubai Mall, Burj Al Arab, Burj Khalifa or Souk Madinat Jumeirah.
4. Dubai Coffee Museum
While in the historic Al Fahidi neighborhood, be sure to visit the Dubai Coffee Museum. The Coffee Museum offers a relaxed atmosphere and plenty of tables and chairs to sit and enjoy your coffee. The museum has many coffee experts who will explain the methods of preparing coffee. Be sure to purchase coffee and accessories such as latte art pens and creamers for your friends.
5. ArtBus Tour
Want to visit Dubai's original art galleries, art centers and art studios? You don't need to know where all the studios are or hire a guide. All you have to do is hop on ArtBus, Dubai's new bus that will take you to the art centers of Dubai. This is the best news for art lovers who want to experience Dubai's art scene. Take the opportunity to visit art centers, alternative art spaces, art fairs and art museums. The Dubai ArtBus itself is a work of art and several artists accept commissions to display their works on the bus.
Read Also: TOP 7 BEST NIGHT CLUBS IN DUBAI MARINA
6. Desert Gate Tour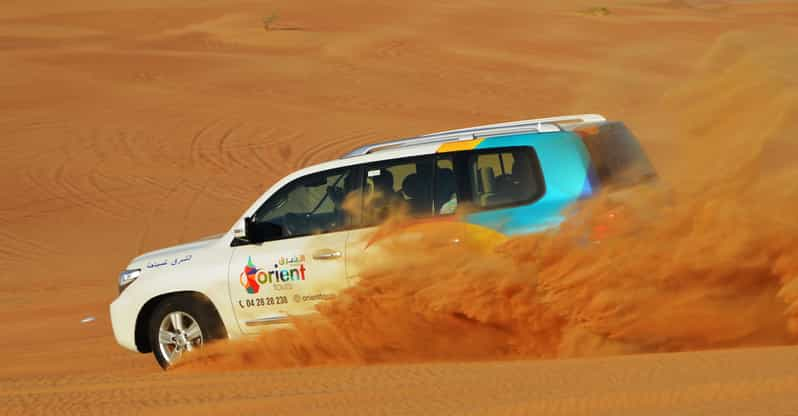 Visitors to Dubai can now enjoy an unconventional Desert Gate tour that takes them to different parts of the city to understand the growth of Dubai. A qualified Emirati guide will take you to various places such as the ancient souks, Dubai Creek, Dubai's first schools and much more. A tour of the Heritage Village is also available, where you can learn about the history of pearl diving in Dubai.
7. Alserkal Avenue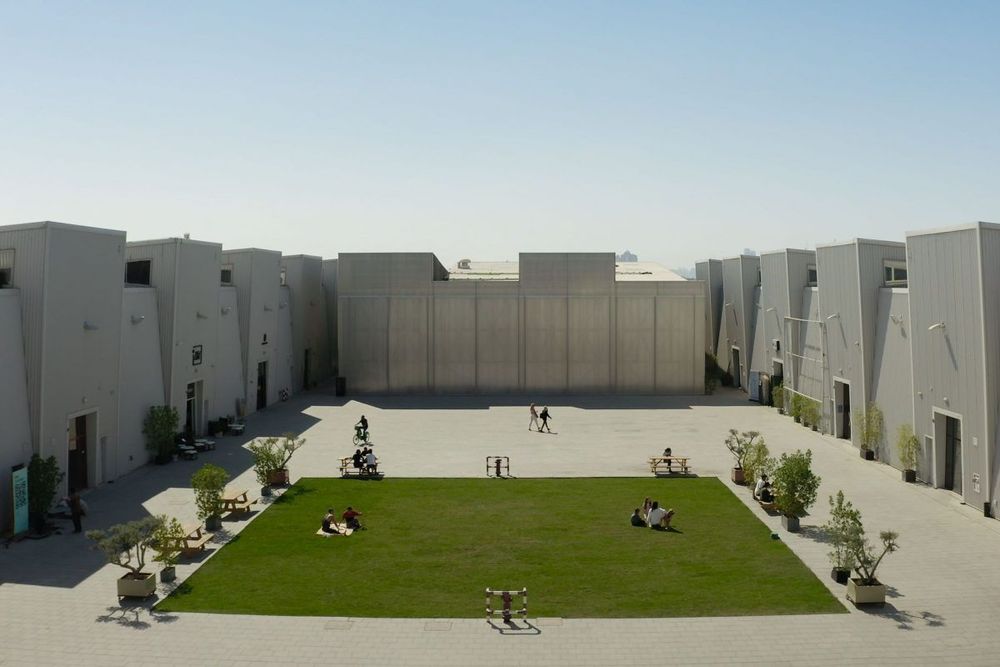 In Dubai's bustling financial district, Al Quoz is an arts hotspot. symbolizes Dubai's underground art scene. On Alserkal Avenue you will find more than 35 galleries. There are many creative spaces here that artists use to work on their masterpieces. Visit The Fridge and enjoy real Cuban jazz. Do you want organic coffee and desserts? Visit the Appetite Café, whose walls are covered in vibrant works of art.
8. Meydan Stables
Meydan, Dubai's horse racing club, organizes races regularly. There is also a horse racing season from November 1st to April 12th each year. The horse racing season includes nine national races. Each race offers great packages, food and entertainment. You can also go behind the scenes and greet the horses at the Meydan stable before the race. After breakfast, watch the horses train on the track, then head to the stables to watch them swim in the horse pool.
Read More: TOP 7 WOMEN FRIENDLY BARS IN DUBAI 2023
9. Dubai Pearl Museum
The Dubai Pearl Museum is located on the 15th floor of the Emirates NBD headquarters. Here you will find one of the most precious collections of Arabian pearls in the world. These pearls belong to the first president of the National Bank, Sultan Al Qwais. He, in turn, inherited the pearls from his father, a wealthy pearl merchant. The museum's millions of pearls give an idea of ​​the wealth of the United Arab Emirates due to the history of pearl diving before the discovery of oil.
10. Design District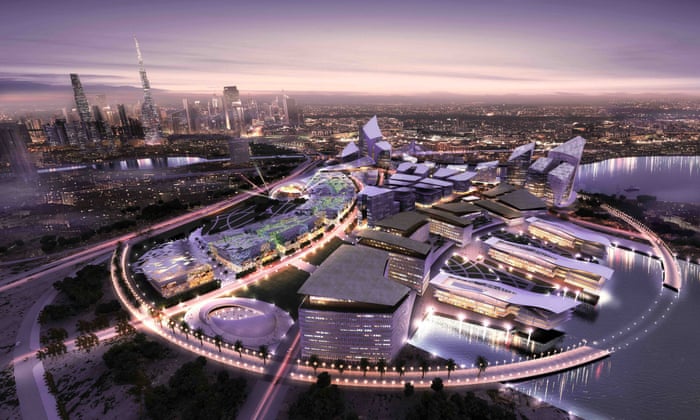 Dubai's D3 Design District won't be on any traveler's radar unless they want to explore the art of Dubai. The Dubai Design District is a multifunctional space that can be used by people from different fields of design and art. It's a huge space with lots of galleries, trendy cafes and street art exhibitions. Be sure to visit this area to explore Dubai's art scene and purchase cheap art.